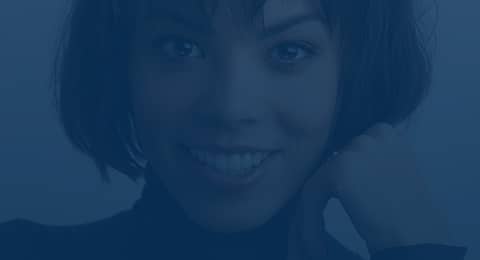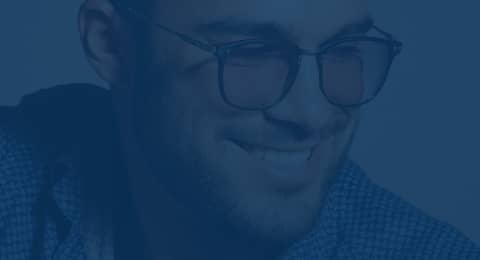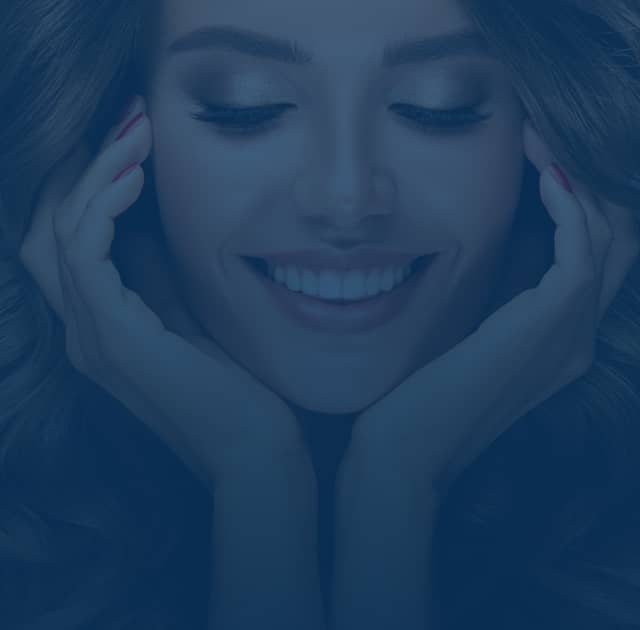 American College of Prosthodontists
Veneers: Can a Model's Broken Tooth be Restored?
Dr. Dean on WABC Radio Show With Dr. Aurthur Perry NYC plastic surgeon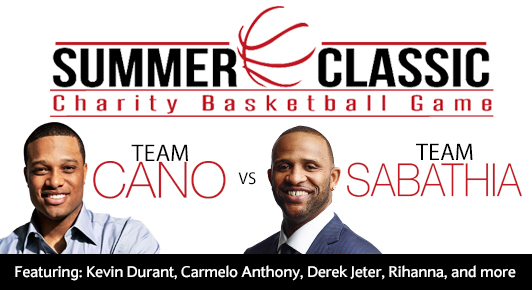 Dr. Dean and His Sons Nicholas & Peter Attend Summer Classic Charity Basketball Game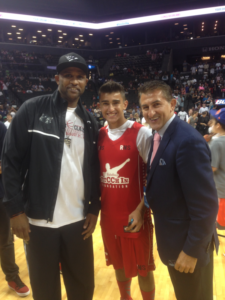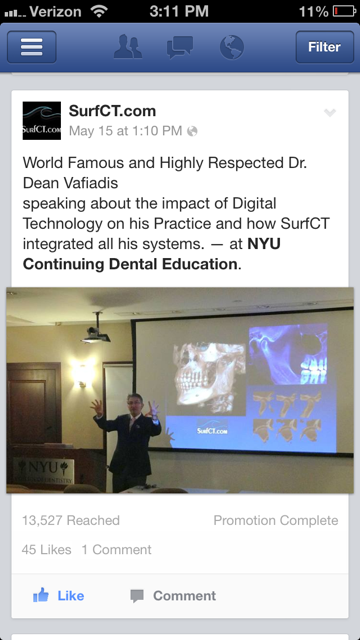 The Vafiadis Family at the WIN Fundraiser for Women in Need
with NY Giants Wide Receiver Victor Cruz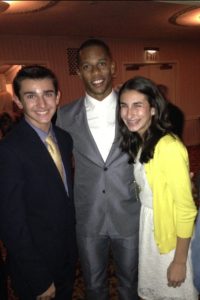 NYSI Patient Archbishop Demetrios with Dr. Dean
at St. Basils Academy for Children Christmas Party
Donation came from many dentists and were given by Dr. Dean to the children who reside there.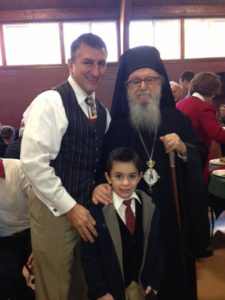 Dr. Dean's Keynote Presentation at the 2012 AAOMS Dental Implant Conference
Dr. Dean on Howard Stern Shows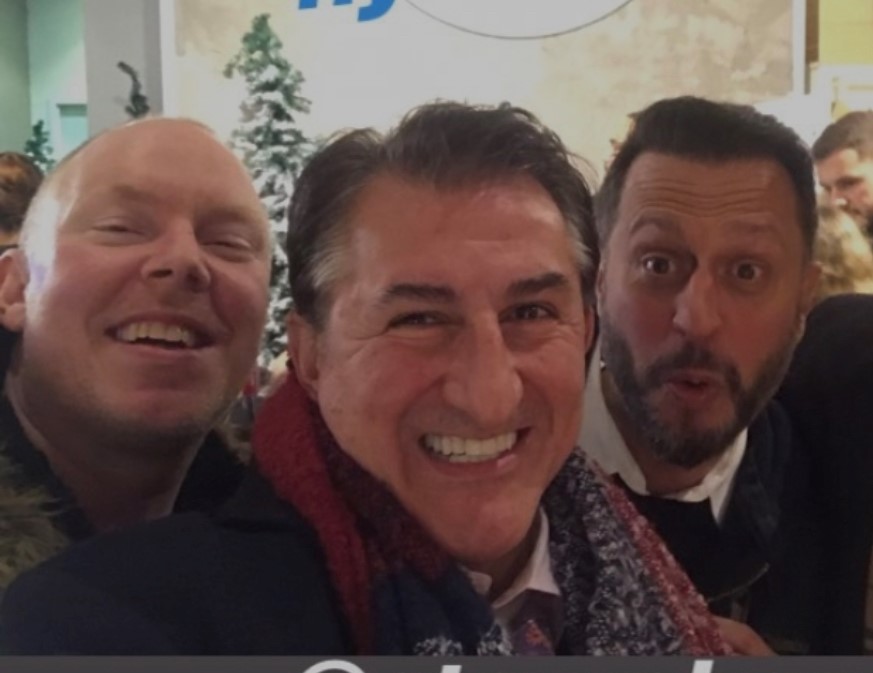 September 2012
Dr. Dean Gave the First Lecture to Open the 2012-2013 Education Series at Middlesex County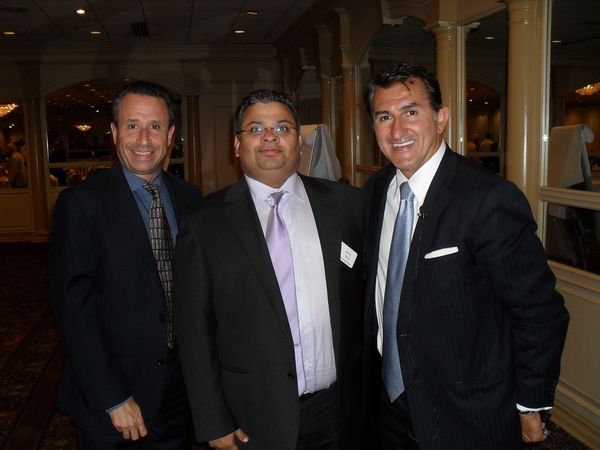 June 2012
Dr. Dean was on American Health Front June 24th 2012
May 2012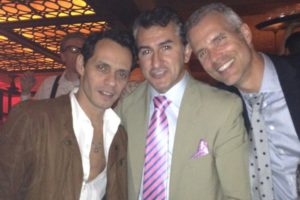 April 2012
Dr. Dean & NYSI Staff Attend Our Lady of Mount Carmel's Spring Fever
A Benefit For Our Children's Education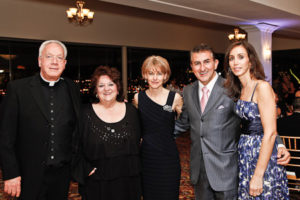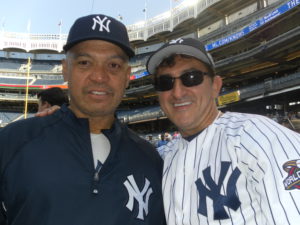 January 2012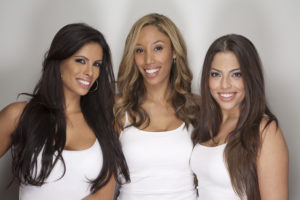 November 2011
NYSI Staff Night Out On Broadway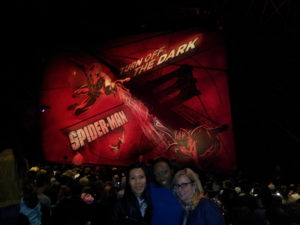 October 2011
Dr. Dean Wows Dentists in Karkow, Poland at the 7th Central European Implant Academy Symposium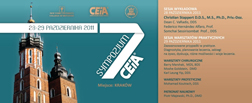 September 2011
Dr. Dean & NYSI Staff Attend Valentina Battler Solo Show:
The Silence of Music at The Rogue Space Gallery
Valentina Battler showing at the Rogue Space Gallery from September 7-12, 2011.
Rogue Space Gallery is located at Studio 9F, 508 West 26th St., NY, NY
www.valentinabattler.com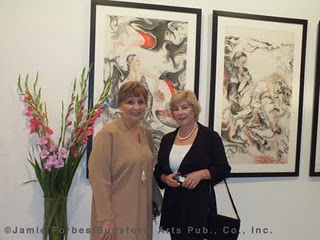 Summer 2011
NYSI is a Bronze Sponsor of 2011 Gabby Awards
June 4th on Ellis Island, New York
Spring 2011
Barclays Capital Investment Bankers visits NYSI to Report on Sirona Dental Systems
Dr. Dean Attends and Supports The 20th Anniversary Hellenic Time Scholarship Fund Gala.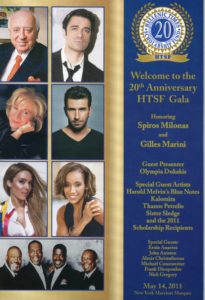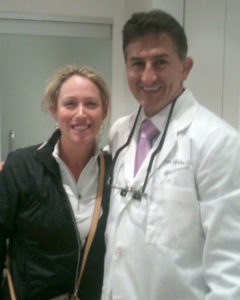 October 2010
September 12th, 2010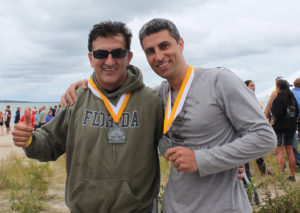 May 6th, 2010
Dr. Dean Vafiadis receives New York University 15 Year Service Award from NYUCD for his educational excellence in Dental Education and is currently the program director of Full Mouth Reconstruction Course at NYU.
April 7th, 2010
New York Weddings Event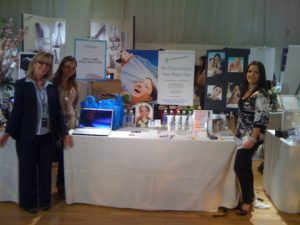 Winter 2010 Global Health NEXUS
In the Winter 2010 Global Health NEXUS, Dr. Dean was congratulated for running the 2009 New York City marathon to raise funds for St. Basil's Academy and for debuting his new radio show Talk'N Teeth to inform the public about dental health.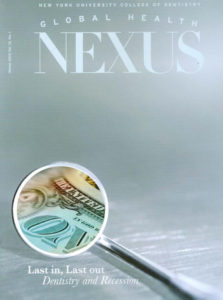 SMILE
By: Kalliope Constantaras
I held on to my frown, 'cause I was always down.
I curled my lips tight, like the upside down shape of the letter U
And no smile , just made me blue.
Oh! how I wanted to smile, when I greeted people-
Hello, with the other children at school
Or when I went to the swimming pool.
But, my teeth were crooked, jagged, protruding like Mount Rushmore.
So something had to get done, For this life was no fun.
My mum took me to Dr. Smile.
Wow, I thought — One look at him, his smile beamed
His nurse smiled too! He worked on my teeth
like an action hero
A transformer of teeth! Who transformed me too.
Now, I smile with all my friends in school-
-too many to count! I smile for birthday pictures
And family gatherings. Ssh!
My teacher looked up, when she saw the
red-red cortland apple on her desk,
I gave the widest smile, And…She knew, She knew,
–It was me!
Kalliope Constantaras
Published Author
Poetry book STILLNESS
Available at Barnes&Noble.com and Onasis Center

For further information and updates on current readings
website: antigoneliterature.com
contact author at: author@antigoneliterature.com
November 2009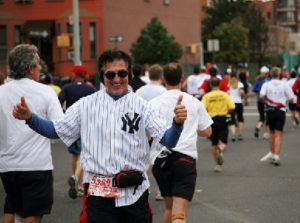 SMILES IN MIAMI BEACH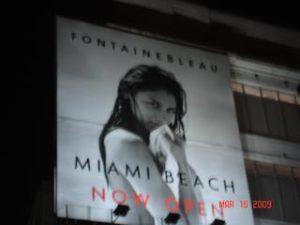 Congratulations
Miss Ashley Shaffer, the New Miss New Jersey 2009
NYSI Patient Ashley Shaffer won the 2009 Miss New Jersey Pageant. During the pageant, she won Preliminary Swimsuit and Eveningwear, as well as Miss Photogenic. She will be competing for Miss America in January 30, 2010 in Las Vegas, Nevada. Please support her platform: Enhancing Children's Health through Education and Support.
For more information please visit the Miss New Jersey Website: www.missnewjersey.net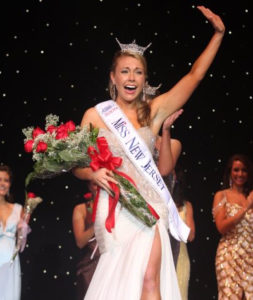 April 22nd 2009
Dr. Dean and the NYSI Staff, Pasqualina and Marianna, attended New York Yankees Legend Whitey Ford's 80th Birthday Gala to benefit Juvenile Diabetes Research Foundation, Whitey Ford's Children Charity and The Crohn's & Colitis Foundation of America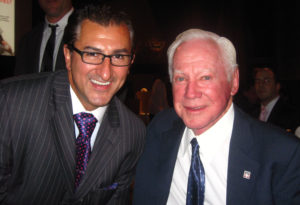 The Masters of Ceremonies was Bob Costas (NBC)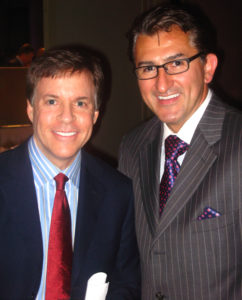 Invited Guests Included…
New York Yankees Legend Yogi Berra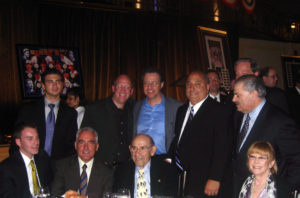 At Dr. Dean's Table was Tony Sirico, "Paulie Walnuts" from the Sopranos!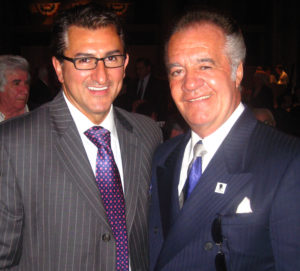 January 20th 2009
Dr. Dean Vafiadis and Jurim Dental Lab Receive Raving Reviews at the 34th Annual Yankee Dental Congress
On January 30th 2009, Dr. Dean lectured at the 34th Annual Yankee Dental Congress in Boston, MA.
"I wanted to tell you that your seminar, "Ideal Provisionals for Crowns and Veneers" presented at the Yankee Dental Conference this past weekend 1/30/2009, was extremely informative. The aspects you covered in case planning and presentation, preparation, completion and cementation were presented in a concise and systematic manner. Using the models you provided helped to visualize the criteria presented and reinforce the principles that were discussed. Having seen your slides and then
actually doing the hands on part of the workshop was what set this class apart from the many others that I have taken on porcelain veneers. This is the first time that anyone stressed the importance of completed provisional's to the ultimate success of the completed restorations. I think that anyone taking your course, no matter what their level of expertise, will take away something that they can use immediately in their practice."

Michael A. Carol, DMD
Allentown PA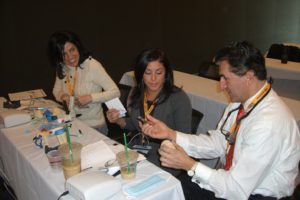 November 2008
Dr. Dean's Article:
"The One-Visit Cerec: Standard Protocol vs. Cerec Protocol"
Published in the First Issue of Cerec Doctors.com the Magazine.
To Read the Article please click Here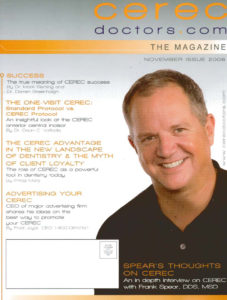 September 2008
NYSI was Featured in the IN NEW YORK Magazine!!!
To Read the Article please click Here.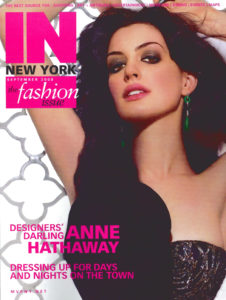 August 2008
Dr. Dean's Beat-the-Heat beauty recipe was published in the SELF Magazine!!!
To Read the Article please click Here.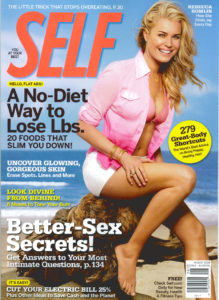 July 20th, 2008
Dr. Dean Vafiadis Races
Nautica 2008 NYC Triathlon for Children in Need
To Benefit Saint Basil Academy
https://sbagoa.org/
For Donation Form (Click Here)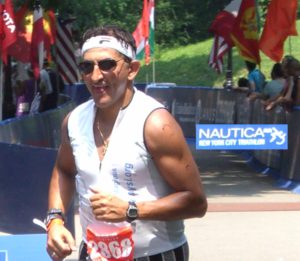 May 24th, 2008
This News Release will also be Posted in the following Greek Presses:

Hellenic Times — (NY) — (this week)
ESEIS Magazine – (NY) — June issue
The Hellenic Voice (MA) — May 28 issue
Greek Circle (IL)
GA Magazine (PA)
Greek Press (IL)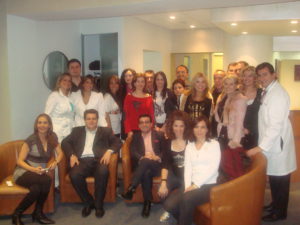 April 1st, 2008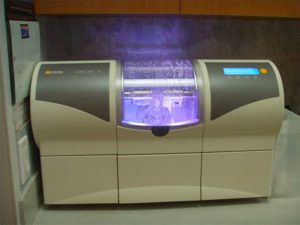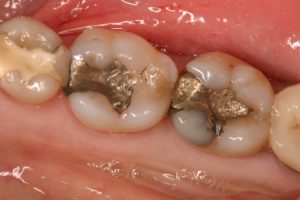 March 24th, 2008
NYSI Posts Smile Makeover Video on YouTube!!!
October 26th, 2007
Our Lady of Mount Carmel Parent's Guild Presents
A Moonlight Gala Event
Dancing For Our Stars
On October 26, 2007, Dr. Dean and The New York Smile Institute Staff and Friends were at A Moonlight Gala Event presented by Our Lady of Mount Carmel Parents' Guild. It was a benefit for our Children's Education. The Function attended by various high profile people raised over $57,000 for the school.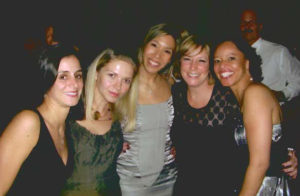 September 2007
Body & Soul Magazine Article
MARTHA STEWART MAGAZINE FALL ISSUE of Body & Soul Highlighted Dr. Dean Vafiadis and New York Smile Institute as they gave their opinion on Natural Products for the oral cavity. Among the most popular was the Natural Dentist, www.thenaturaldentist.com and usa.weleda.com. The discussion ranged from Natural Mouth-rinse to all kinds of tooth pastes. Their homeopathic benefits and natural healing properties was discussed with Dr. Dean. The Article was such a success that Dr. Dean was invited on the Martha Stewart Sirius Satellite network for a LIVE interview. For more information go to www.marthastewart.com/bodyandsoulmag/
Body & Soul Magazine 2007 Article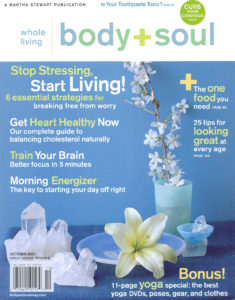 David Wright Foundation
The David Wright Foundation is a charitable, tax exempt 501(c)3 organization founded in 2005 by David Wright of the New York Mets. The sole purpose and mission of the foundation is to provide financial support and raise awareness for those in need and to financially support other charitable organizations. The foundation pays special attention to Multiple Sclerosis and children's causes, and maintains its focus on the New York City and Norfolk, Virginia metropolitan areas.
The David Wright Foundation Scores a Strike with Kids' Bowling Event…to provide financial support and raise awareness for those in need and to financially support other charitable organizations. The foundation pays special attention to Multiple Sclerosis and children's causes.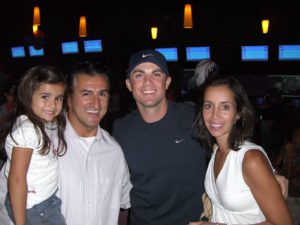 If you are interested in volunteering for the DWF, please e-mail your information including resume and any other volunteer experience to Scott Martin at Scott@davidwrightfoundation.com. We will only contact you if there is a fit within the foundation or for a specific event.
FILMING for GOOD MORNING AMERICA August 2007
The GANZ Twins, Debbie and Lisa organized a live shooting for the morning show GOOD MORNING AMERICA at New York Smile Institute, which included Famous Hair Designer Louis Licari. Two twin sisters who were born without teeth and crooked teeth could not smile for their entire adult lives. Dr. Dean and Louis Licari gave them both a Complete Smile and Hair Makeover, which changed their whole lives. After the 3 hour session the twins went out on the town with Dr. Dean and had dinner and cocktails and felt like part of the New York City crowd. What a Transformation!!!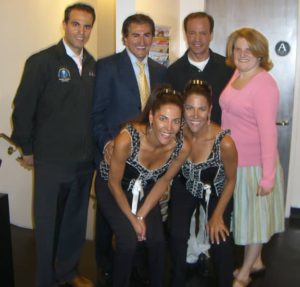 NEW YORK CITY TRIATHLON June 2007
Dr. DEAN runs the New York City Triathlon to raise money for St. Basil Academy for Children
November 2006
Fundraiser for The ATLAS Foundation for under-privileged
at Hilton Hotel, Staten Island Brooklyn, NY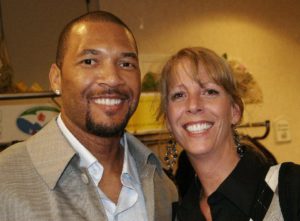 October 2006
Our Lady of Mount Carmel Fashion Show Fundraiser
Mrs. Helen Vafiadis, Roger Ailes, President of FOX NEWS, Mrs. Beth Ailes and Dr. Dean enjoy an evening to raise money for private school in TENAFLY, New Jersey.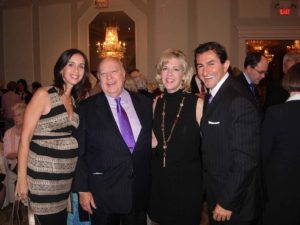 Friday, March 24, 2006
Incoming!
Whew! I think that about does it for this week's donations.
Keep 'em coming, there is always room for more. The box you see being professionally delivered is a gift from New York Smile Institute on East 5oth Street in Manhattan. It is filled with swag for our goodie bags from Dr. Dean Vafiadis.
Dr. Dean is a super positive, super high energy guy who doesn't just talk the healthy lifestyle talk, he walks it. For that matter, he runs it, bikes it , and swims it too. Trust me, I have unceremoniously eaten Dr. Dean's dust on several occasions.
Remember that Brady Bunch episode when Marcia goes gaga over that "dreamboat dentist"? Well, Dr. Dean is ours. Not only is he a father of three and a supporter of the athletic and civic community, he is also a supporter of our school, donating generously to our Auction, no questions asked. His wonderful office staff of Sandy, Pam, and Amy went above and beyond the call of duty to help accommodate our needs. Dr. Dean also hopes to come and visit our school with a presentation on dental hygiene for our younger grades.
Thanks so much, Dr. Dean! Just one more thing, OK? If I come up against a real stubborn merchant, can I count on you to come help me, umm, extract the donation? Just kidding!
# posted by Madame La Blog : 6:20 AM 2 comments
Let's Get it Started!
http://labauction.blogspot.com/
EVENT POWER PRESENTS – Mini Mighty Man TRIATHLON SPRINT RACE
Dr Dean and New York Smile Institute are sponsoring the mini-triathlon race at Eisenhower park, Hempstead, Long Island. Race starts at 8:00 am.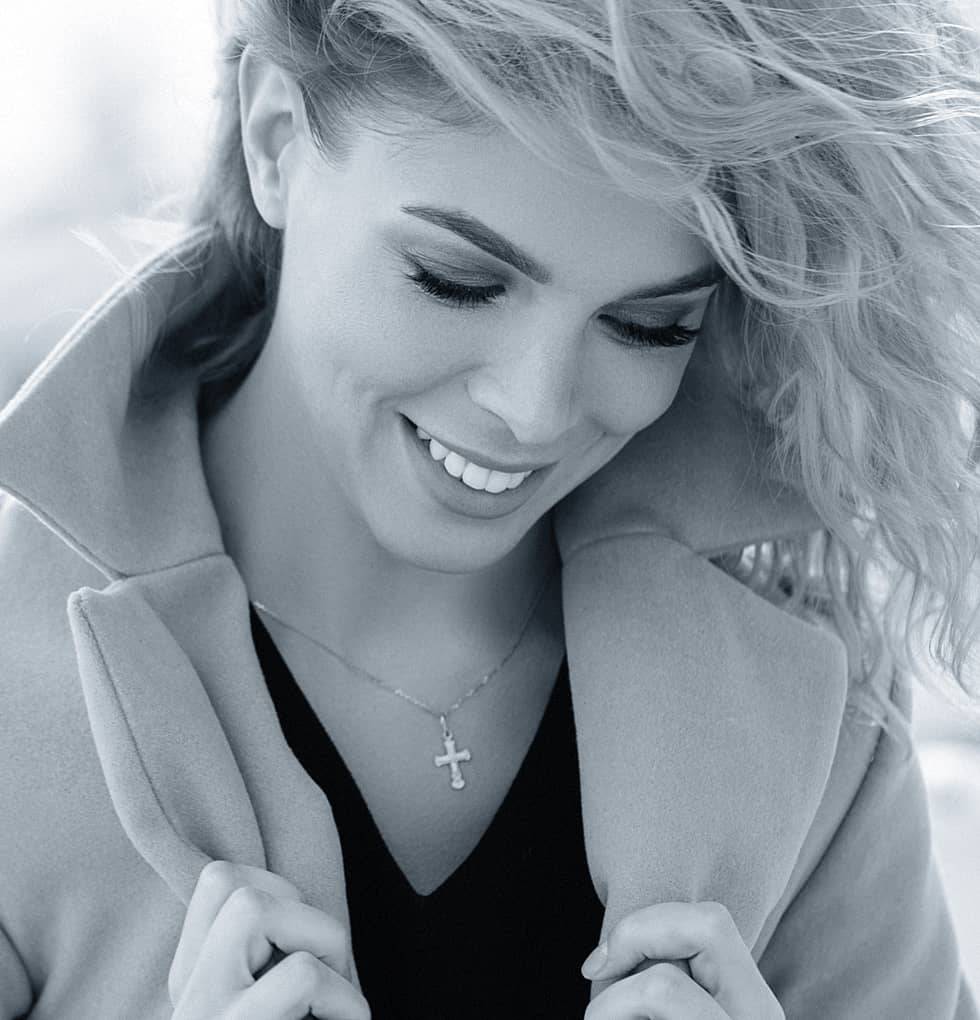 Photo
Gallery
The Aesthetic and Reconstructive Team at New York Smile Institute is here to help. Check out some of our work by visiting our Smile Gallery below.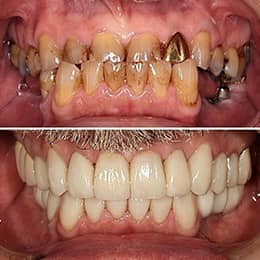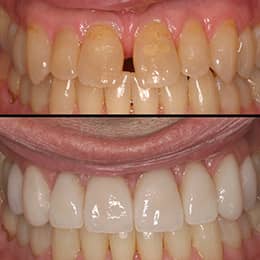 In the Media
@NEWYORKSMILEINSTITUTE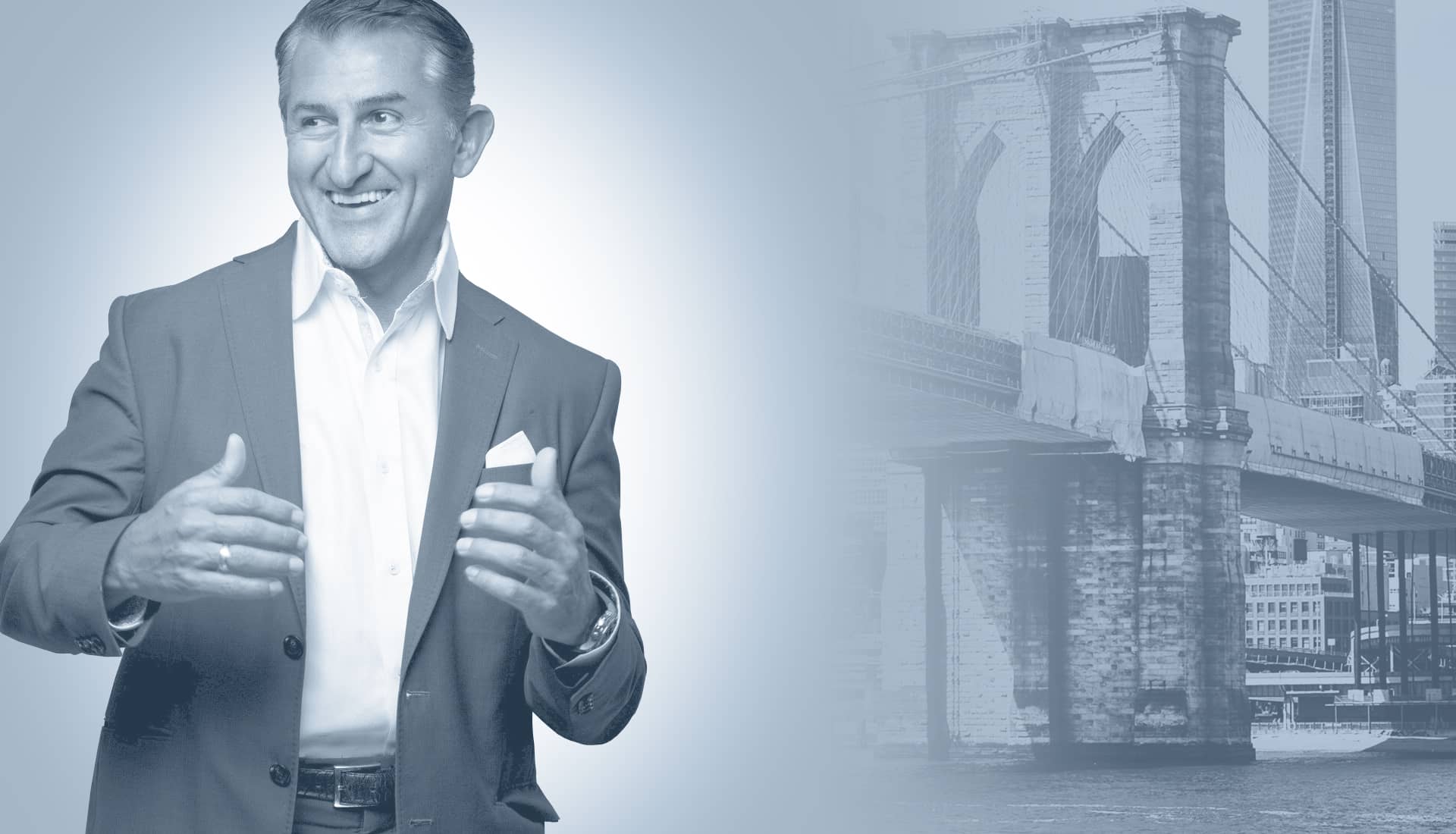 The Dr. Dean Experience
Dentist of the Dentists
Dr. Dean Vafiadis is the Founder of New York Smile Institute and a respected Prosthodontic specialist in New York and around the world. He also serves as an Associate Professor of Prosthodontics at NYU College of Dentistry and routinely lectures around the world on dentistry. His mission is to serve his patients' dental needs while also helping to advance dental care treatments and therapeutics on an industry level.





Contact Us